A DiamondGlow facial is more than a facial. Unlike traditional wet facial treatments, which rely on chemical exfoliation to treat skin at surface level, DiamondGlow's patented recessed diamond tip wand delivers a next-level resurfacing treatment that deeply cleans and rejuvenates the skin. This  3- in- 1 technology simultaneously exfoliates, extracts, and infuses your skin with one of Skin Medica's professional-grade serums leaving your skin truly transformed.
While these benefits aren't limited to just the face, they can also treat the body (i.e. hands, feet, elbows, back, and chest). It's a perfect treatment for those who want instantly brighter, fresher, and healthier skin with fewer wrinkles and dryness. This is a painless non-surgical facial therapy with minimal downtime. Come in and see one of our DiamondGlow facial experts today.
To schedule your complimentary consultation with our skincare experts, please click here or give us a call/text at (956) 664- 1234.
Cleanse years of build-up in your pores and remove dull dead surface cells to reveal more youthful-looking skin. This non-invasive resurfacing therapy exfoliates, extracts, and nourishes the skin with nutrient-rich serums for instant effects.
Exfoliation: The precise diamond tip exfoliates the skin, clearing away dead skin cells and impurities clogging the pores.
Extraction: The high-power suction created by the vacuum removes the debris, makeup residue, and other impurities from deep inside the skin's surface and pores.
Infusion: SkinMedica® serums are thoroughly incorporated into the skin after the skin has been thoroughly cleared.
Learn More About DiamondGlow™ Facial Treatment
A Personalized Treatment for You
We at Beautique can tailor each of our DiamondGlow facials to your specific skin type and concerns. This way, you will get the most highly customizable treatment possible. Our skin specialist can personalize the level of dermabrasion in each session by using 6 different tips equipped with real diamond pieces. SkinMedica serum is formulated for every pro-infusion DiamondGlow facial that targets specific dermal issues. After your one-on-one consultation, our skin specialist will determine which serum would be best to reach your skincare goals.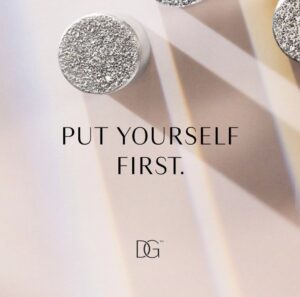 What are the benefits of a DiamondGlow™ Facial Treatment?
• Brighter, fresher, and smoother skin
• Skin appears clearer, with unclogged pores
• More even in tone
• Improvements in fine lines and wrinkles
• Suitable for all skin types
What Areas Does DiamondGlow™ Facial Treat?
Not only is DiamondGlow a facial treatment but it also treats the around the eyes, lips, back, neck, chest, hands, and legs. To learn more click here. 
How long Does a Treatment Take?
Just 25-30 minutes until you have the ultimate dewy glow!
SkinMedica® Pro-Infusion serums
SkinMedica® TNS® Advanced+
Targets coarse wrinkles, fine lines, and sagging skin, and enhances tone and texture.
SkinMedica® Skin Brightening
Patented Lumixyl® peptide brightens, improving the appearance of uneven pigmentation.
SkinMedica® Ultra Hydrating
An infusion of hyaluronic acid to rehydrate and smooth skin.
SkinMedica® Vitamin C
A deep dose of antioxidants to rejuvenate and protect.
SkinMedica® Pore Clarifying
Powerfully addresses imperfections, promoting clearer skin. Ideal for acne-prone skin.
Who is a Candidate?
DiamondGlow is ideal for patients who want to erase fine lines, wrinkles, dark spots, acne scars, and other signs of aging without relying on chemical exfoliants or customized treatment boosts. It is available to patients of all skin tones and tones, as it isn't enhanced by chemicals, and it caters to the client's specific skin type. Schedule a one-on-one consultation with one of our skin specialists so that a skin analysis is provided to determine the best course of treatment for you.
"*" indicates required fields
"
Araceli did a great job explaining what the procedure was doing and type of serum used!
"
Araceli explained everything really well. She provided many recommendations that feel are proper to address my skin concerns. She seems very knowledgeable of the services and products. 🙂
"
Araceli is the best!! My face feels awesome.