Beautique Medical Spa is a seamless blend of medical experts and estheticians under the direction of Dr. Manuel J. Sanchez. With extensive years of knowledge, training, and practice in their fields of expertise, Beautique Medical Spa specializes in rejuvenating treatments that have been created for your specific needs. As a trusted partner in wellness, they ensure that you're receiving the best medical care to achieve a more youthful appearance.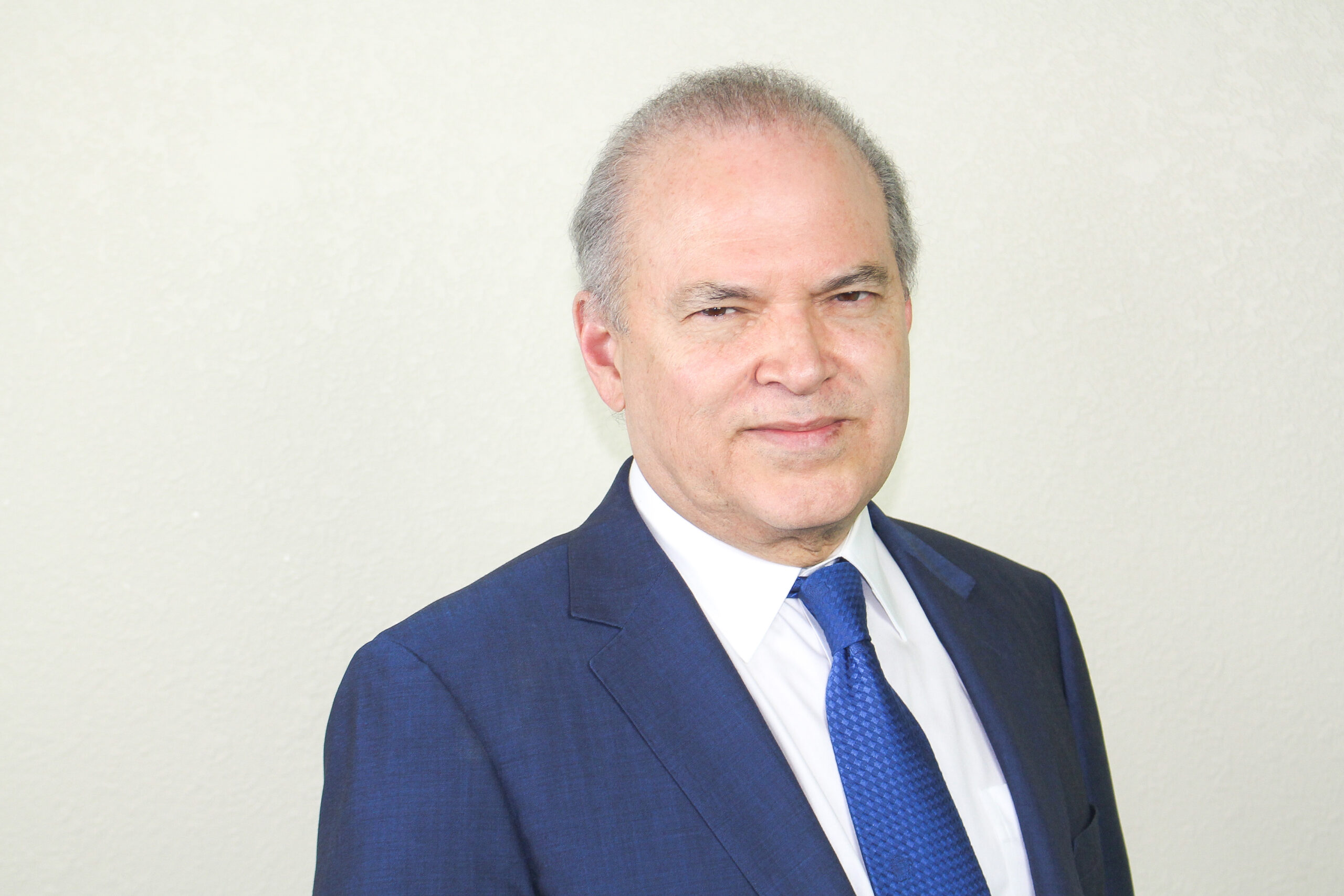 Spa Owner & Medical Director
Dr. Manuel Sanchez earned his medical degree from Autonomous University of Guadalajara in 1975. Followed by his post-graduate training at the world-renowned Cedar-Sinai Hospital in Los Angeles. He has since developed an interest in aesthetic medicine and anti-aging medicine.
His love of aesthetic medicine has led him to providing the most innovative and effective treatments to the Rio Grande Valley area. In this ever-changing industry, staying on trend and upholding the most current knowledge has always been his desire for Beautique Medical Spa. Dr. Sanchez continues to strive for the best anti-aging beauty secrets for his clients.
Deenis grew up in Roma, Texas, and graduated in 2009 from the University of Texas Rio Grande Valley in Nursing. A few years later, she discovered Cosmetic Medicine while working for a local plastic surgeon, where she fell in love with her field. Deenis works hand-in-hand with Dr. Sanchez to make sure that our clients look and feel their best. Our resident miraDry specialist also specializes in non-invasive cosmetic services such as Wrinkle Relaxers, Dermal Fillers, and laser treatments. Her goal is to provide the best outcomes and continuously implement new skills and knowledge with each procedure.
A mother of two children, Deenis continues to amaze our team with her dedication and steadfast drive towards excellence has propelled her into achieving her master's degree in nursing and is now a Nurse Practitioner.  When not at work, she likes to spend quality time with her family and rejuvenate herself by sitting on the beach.
"I am able to empower women through beauty, I am the tool that takes them to their desired outcome."
Raised in El Salvador, Dr. Obed Alvarez dreamed of being a Medical Doctor. At a very early age he made a child's promise to his mother, that he would one day discover the anti-aging pill to keep her eternally young. While he may not have discovered the proverbial fountain of youth, he did go on to receive his medical degree from Montemorelos University in Mexico in 1989. Following with a Masters in Epidemiology and worked for the Mexican Health System under the epidemiology department for five years. After that, he spent two years as a first assistant in the operating room (OR) for plastic surgery cases.
Medical Management was always interesting to him, allowing him to blend his love of spreadsheets with patient care, so when he met Dr. Sanchez in 1996 and was presented with the opportunity to become the Clinical Director for Family Practice Center  he jumped at the opportunity. In 2002, when Dr. Sanchez introduced Beautique Medical Spa in the Rio Grande Valley, Obed became the Clinical Director there as well, which allowed him in some way to keep the promise he had made his mother so long ago.
While creating his impressive career, he met his wife Michelle, and together they have three beautiful children ages 13, 16, and 17 which is whom he spends all his free time with.
He may not have discovered an anti-aging pill, yet, but he has had the pleasure of working in the anti-aging industry for more than 20 years where he has had the opportunity to help clients overcome their challenges with reaching their optimal healthy weight and achieve their anti-aging goals.
Dr. Alvarez feels it is crucial to be creative in this industry and his love of travel, art, and music has helped him perfect his skills as an injector and director. His hobbies out of the office include outdoor sports such as fishing, boating, golf, and as already mentioned, travel. He and his family LOVE exploring new places together.
Esthetician | Certified Injector
Veronica Reyes is a proactive and caring professional who focuses on laser therapies and chemical peels, injectables, and specialized facial treatments. She's always loved the aesthetics industry but didn't know it could be a lifelong job. Veronica graduated with her esthetics license at Vogue Beauty College in 2003, and since then, she has been dedicated to her Beautique clientele.
At Beautique Medical Spa, Veronica delivers the highest standard of care to her clients seeking treatment for a variety of skin conditions, including acne, acne scarring, rosacea, PCOS, and age spots. She utilizes advanced treatments, such as laser therapy, dermal fillers, neuromodulators, and facial treatments, to treat hyperpigmentation, fine lines and wrinkles, and other common skin concerns. Veronica also performs comprehensive skin analysis and other preventive treatments for aging skin.
When she's not helping her clients look fabulous you will most likely find her reading, exercising, gardening/landscaping, and knitting (hey, it's super cool)! She enjoys music, dancing, volunteering, and spending time with her family.
Araceli Luna is a licensed esthetician who offers facials, chemical peels, skincare advice, and laser hair removal services in Texas. Over the course of her career, she has kept up with professional developments in the field so as to stay up to date on the latest techniques in the field to provide top-notch services to her clients.
She believes that the skin-care education she provides to her clients is one of the most important facets of her profession. By explaining to her clients their treatment options so they can direct the course of their skin treatment, Araceli has been able to help each client get to their skin-care goals. She also performs comprehensive skin analysis and other preventive treatments for aging skin. In her spare time, she enjoys being home spending time with her kids.
Marisol joined Beautique Medical Spa in 2013 with over ten years of experience relating to customer service and loves to make a helpful, positive, and stress-free experience for the clients she takes care of. She loves seeing the client's whole transformation as they move ahead on their skincare journey. Every day, she and her team are given the opportunity to share their knowledge about the latest techniques with their clients.
When she's not taking care of her beautiful clients, she is busy juggling being a mom to two teenage kids, taking care of her husband (they love to cook together), and spending time learning invaluable life lessons from her mother. Oh, and if she's not at a networking event such as FemCity, you may catch her at her book club or binging something on Netflix because sometimes a Chica just has to chill.
"*" indicates required fields
Why Our Clients Love Beautique Medical Spa
"
Deenis was professional and polite. Reviewed all info regarding miraDry procedure and thoroughly answered my questions. Procedure itself went as described. On 2nd day after procedure I was able to go to work with no problems.
"
I have been getting the DG Hydration treatment for about a year now and let me tell you, I am absolutely in love with it! My skin has never looked so good! I no longer use foundation and get compliments on my skin all the time from friends and family members. A few weeks ago my sister interrupted my conversation because she said "she couldn't concentrate because my skin looked so good, that it was glowing!" I highly recommend you investing in yourself!
"
Beautique is hands down the best for all beauty, skin, and health needs! A major plus is their amazing staff! Always a great experience visiting Beautique!
"
Wow! First of all I fell in love with Dr. Sanchez! His character is so genuine, charismatic and passionate about his craft! He was so thoughtful about my fear of needles and the staff was so generous with going above and beyond to ease my fears!! Numbing cream, this little face vibrating thing and just their patience!! Loved the experience so much!
"
I highly recommend Beautique Medical Spa, especially going with Veronica. I came in here with a very low self esteem and after consulting with her and getting the very best products I can't stop smiling. Veronica has been helping people over 15 years and she knew what to do with me. It felt very welcoming to come to a place where women empower each other. Marisol was the very first one to meet me and made it feel like I had found my home.
"
The entire staff is friendly and welcoming. Veronica is the best! She explains each procedure thoroughly and follows up with you afterwards. I love the results I've gotten so far. My skin has never looked so good. If you're looking for the fountain of youth, it's here at Beautique!
"
Love getting my facials and skin treatments with Veronica. I've been coming here for several years now and she always knows what suits my skin best. All staff are professional and courteous. I also enjoy several of their take home products as I have very sensitive skin. Thank you Veronica, Marisol and all the staff at Beautique Medical Spa!
"
Beautique Medical Spa has been my favorite place for any skin care products and services. My daughter was very happy with her skin care service too. Marisol was wonderful and extremely knowledgeable when we had all sorts of questions. She was patient and kind and provided the best customer service. We will definitely be going back!
"
Veronica is the best! I had been to so many other places throughout the valley trying to correct hyperpigmentation fine lines and large pores. Other places only want to sell you what they can without taking the time to assess your individual skin. My problems were only made worse at these other places giving me the wrong treatments. Veronica has been an expert in this field for a very long time and I will not trust anyone else with my skin from here on out. I am very excited about the results I have had so far and look forward to continued improvement.
"
Beautique has such a great staff. Very welcoming and friendly. Great quality service as well. I have been a loyal customer for years. It's the only place I trust with my skin and anti-aging needs.
"
I have been having great results! I lost close to 5INCHES IN MY 1ST TREATMENT....👍AND STILL LOSING. Best of all no exercising or dieting.
"
I had thermage done on my under eyes during the holidays. I had dark puffy circles and I hated them. A couple of weeks ago I had Juvederm filler done. I am beyond impressed with the results. Veronica has been amazing. She stood by my side through the whole procedure. I am so happy with my results. I feel ten years younger. I would strongly recommend Veronica for all your beauty needs.
"
Best customer service around. Dr Sanchez has magic hands and always answers all my questions and concerns. My lips are amazing!
"
Highly recommend Beautique Medical Spa!! Very professional and amazing service! I got lip fillers done today and wow i'm in love with my results! So natural and beautiful! Marisol Rivera and the whole staff were so great and very helpful! So excited to continue going back for their service! 10/10 recommended!!
"
My favorite place for Botox and fillers. Dr. Sánchez is a pioneer in the anti-aging medical field. One visit and all my aches and hot flashes were gone! Love - love Beautique Medical SPA!!