Beautique Medical Spa is a seamless blend of medical experts and estheticians under the direction of Dr. Manuel J. Sanchez. With extensive years of knowledge, training, and practice in their fields of expertise, Beautique Medical Spa specializes in rejuvenating treatments that have been created for your specific needs. As a trusted partner in wellness, they ensure that you're receiving the best medical care to achieve a more youthful appearance.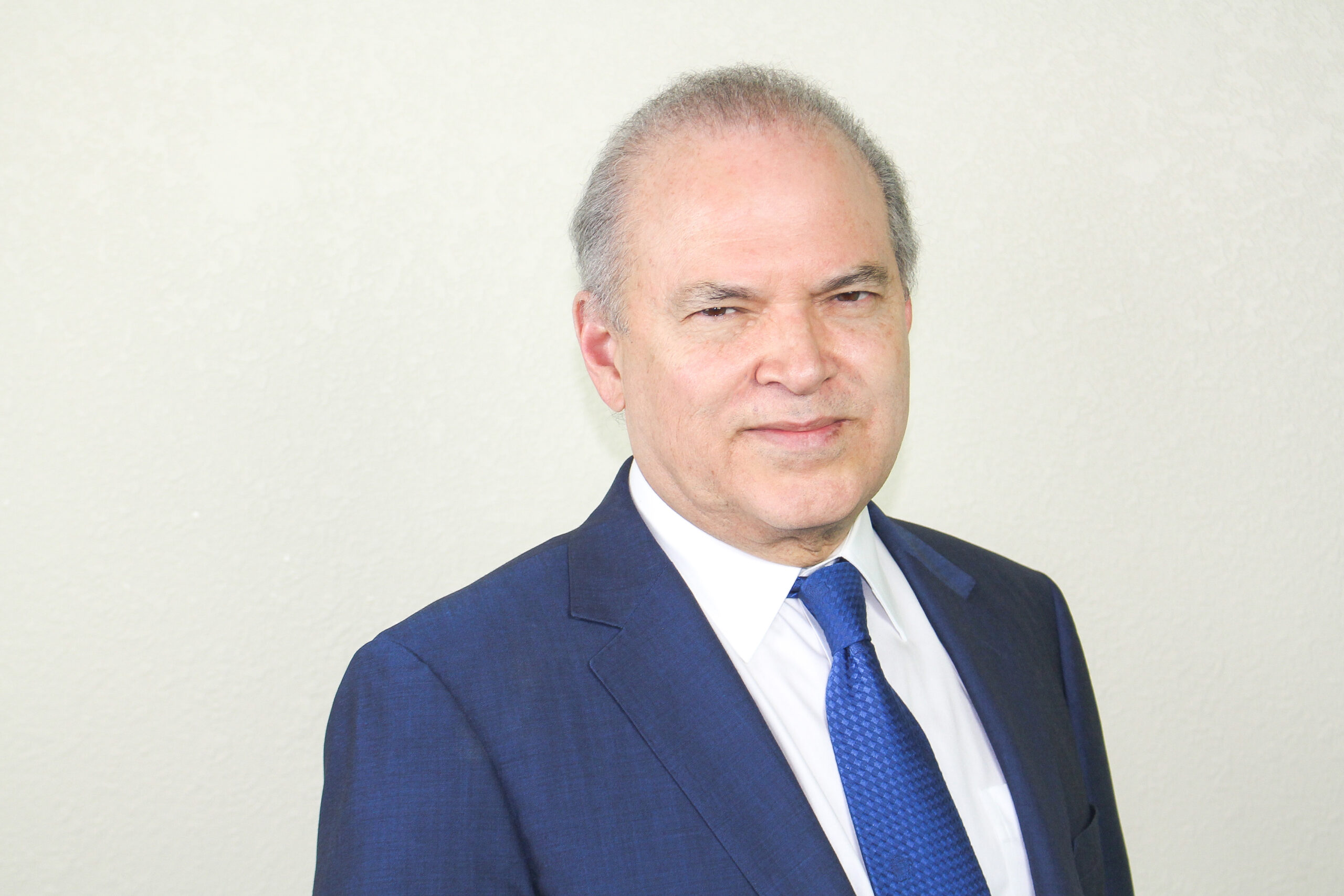 Spa Owner & Medical Director
Dr. Manuel Sanchez earned his medical degree from Autonomous University of Guadalajara in 1975. Followed by his post-graduate training at the world-renowned Cedar-Sinai Hospital in Los Angeles. He has since developed an interest in aesthetic medicine and anti-aging medicine.
His love of aesthetic medicine has led him to providing the most innovative and effective treatments to the Rio Grande Valley area. In this ever-changing industry, staying on trend and upholding the most current knowledge has always been his desire for Beautique Medical Spa. Dr. Sanchez continues to strive for the best anti-aging beauty secrets for his clients.
Esthetician | Certified Injector
Veronica Reyes is a proactive and caring professional who focuses on laser therapies and chemical peels, injectables, and specialized facial treatments. She's always loved the aesthetics industry but didn't know it could be a lifelong job. Veronica graduated with her esthetics license at Vogue Beauty College in 2003, and since then, she has been dedicated to her Beautique clientele.
At Beautique Medical Spa, Veronica delivers the highest standard of care to her clients seeking treatment for a variety of skin conditions, including acne, acne scarring, rosacea, PCOS, and age spots. She utilizes advanced treatments, such as laser therapy, dermal fillers, neuromodulators, and facial treatments, to treat hyperpigmentation, fine lines and wrinkles, and other common skin concerns. Veronica also performs comprehensive skin analysis and other preventive treatments for aging skin.
When she's not helping her clients look fabulous you will most likely find her reading, exercising, gardening/landscaping, and knitting (hey, it's super cool)! She enjoys music, dancing, volunteering, and spending time with her family.
Araceli Luna is a licensed esthetician who offers facials, chemical peels, skincare advice, and laser hair removal services in Texas. Over the course of her career, she has kept up with professional developments in the field so as to stay up to date on the latest techniques in the field to provide top-notch services to her clients.
She believes that the skin-care education she provides to her clients is one of the most important facets of her profession. By explaining to her clients their treatment options so they can direct the course of their skin treatment, Araceli has been able to help each client get to their skin-care goals. She also performs comprehensive skin analysis and other preventive treatments for aging skin. In her spare time, she enjoys being home spending time with her kids.
Marisol joined Beautique Medical Spa in 2013 with over ten years of experience relating to customer service and loves to make a helpful, positive, and stress-free experience for the clients she takes care of. She loves seeing the client's whole transformation as they move ahead on their skincare journey. Every day, she and her team are given the opportunity to share their knowledge about the latest techniques with their clients.
When she's not taking care of her beautiful clients, she is busy juggling being a mom to two teenage kids, taking care of her husband (they love to cook together), and spending time learning invaluable life lessons from her mother. Oh, and if she's not at a networking event such as FemCity, you may catch her at her book club or binging something on Netflix because sometimes a Chica just has to chill.
"*" indicates required fields
Why Our Clients Love Beautique Medical Spa
"
Araceli is the best!! My face feels awesome.
"
Explains well, is thorough and nice and friendly.
"
I'm very happy to be Veronica's client! She's so personable; I felt comfortable with her right away. She also has a lot of experience which is important to me.
"
She's very informative about every service I do with her. Thank you Veronica
"
Great experience, as always!
"
Veronica is very cautious with my skin as I'm extra sensitive. Always amazing work!
"
Veronica knows her stuff!
"
Obed has always been very courteous. He also is very gentle.
"
I looove how she works! Very detailed and professional. Provides honest feedback and knows her products.
"
Love the service. Araceli is wonderful. Very professional, and nice. I Highly recommend her. Thank you.
"
Veronica has a genuine personality and character, and that makes me love this place even more!
"
Veronica is so knowledgeable and friendly ❤️
"
Excellent session. Araceli always does a great job helping my skin look better!
"
The staff was professional and polite. Reviewed all info regarding miraDry procedure and thoroughly answered my questions. Procedure itself went as described. On 2nd day after procedure I was able to go to work with no problems.
"
I have been getting the DG Hydration treatment for about a year now and let me tell you, I am absolutely in love with it! My skin has never looked so good! I no longer use foundation and get compliments on my skin all the time from friends and family members. A few weeks ago my sister interrupted my conversation because she said "she couldn't concentrate because my skin looked so good, that it was glowing!" I highly recommend you investing in yourself!