Get a More Youthful Appearance Instantly with PDO Thread Lift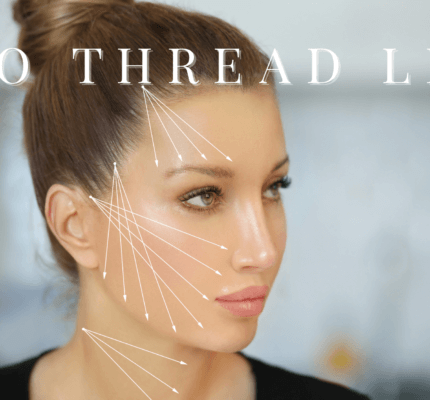 Have you noticed drooping below your cheekbones or under your eyes? If that's the case, a PDO Thread Lift in McAllen, Texas may be an ideal solution for you. As we age, gravity takes its toll, causing wrinkles, folds, and a tired appearance. Not only do we have gravity to thank for that but also general aging. By your mid-twenties, your body starts to naturally lose collagen and elastin. For those that don't know why that would even matter – well… collagen and elastin maintain the skin firm, supple, and youthful-looking. They provide structure, strength, and support for our skin – in other words, it is the stretchiness and tightness appearance we see. Without this, our skin creates those fine lines and wrinkles. 
But at Beautique Medical Spa we strive to keep you looking glowy and youthful. With the latest laser tech, most up-to-date injection techniques, best medical-grade products, and top-notch facials we have to offer. Turn back the clock with us! Even if you're not entirely there yet, it is never too early to take care of your skin and take preventative measures. 
With this in mind – let's talk about our PDO Thread Lift!
A NON-SURGICAL WAY TO LIFT 
What is a PDO Thread Lift?
A PDO Thread Lift is a minimally invasive medical aesthetics procedure that uses threads to lift and tighten the skin. The procedure can be performed on the face, neck, or body and is often used to improve the appearance of wrinkles, sagging skin, and cellulite. A PDO Thread Lift uses collagen-stimulating threads made from polydioxanone (PDO), a biodegradable material that is FDA-approved for use in sutures. Lift loose skin without surgery. 
McAllen PDO Thread Lift and How it Works
To start, we mark the places the threads will go into and a local anesthetic is administered for your comfort. The procedure begins with one of our master injectors placing a few PDO threads into the desired area. The threads are then pulled up and tightened. These sutures subtly lift the skin, creating a smoother, tighter complexion without the need for a surgical procedure.
As an added bonus, PDO thread lift can boost the natural collagen fibers in your skin, which later works to replace the sutures, providing lasting results. 
Are You Considering PDO Threads? Here Are The Most Common Treatment Areas
You'll Love What You See After a PDO Thread Lift!
The results of a PDO Thread Lift are typically visible immediately after treatment and continue to improve over time as new collagen is produced. Remember we said collagen is extremely important in providing that tightness and youthful look. – Check out our collagen blog on why you should add it to your skin regimen!
While you may experience some bruising or swelling directly after, these symptoms should dissipate within 2 to 3 days. As a result, you will be fully revealing your youthful look by the next day or two.
While PDO Thread Lift can indeed help to stimulate your skin's natural collagen production, this capability alone doesn't permanently reverse the effects of aging on the skin. For this reason, you may need some additional treatments or touch-ups in the future to keep the results of your first treatment.
PDO Thread Lift with Other Procedures
Dr. Sanchez's master injectors can recommend combining with other treatments based on your goals and needs. In some cases, BOTOX Cosmetic, Jeuveau, or Dermal Filler can enhance the smoothing effect of PDO Thread Lift. If sun damage or other discoloration concerns are troubling you, PDO Thread Lift can also be combined with an IPL Fotofacial.
Take the Next Step With Us!
If you are looking for a way to improve the appearance of your skin that is sensitive to drooping and sagging, a PDO thread lift may be a good treatment option for you. After a PDO thread lift, your body will promote the production of collagen, which can help to improve the appearance of your skin even further. So maybe it's time to take the next step and try this thread lift. Consult with one of our expert injectors to find out if this treatment is for you.