Combining LED Light Therapy and Dermaplaning for the Best Skin Possible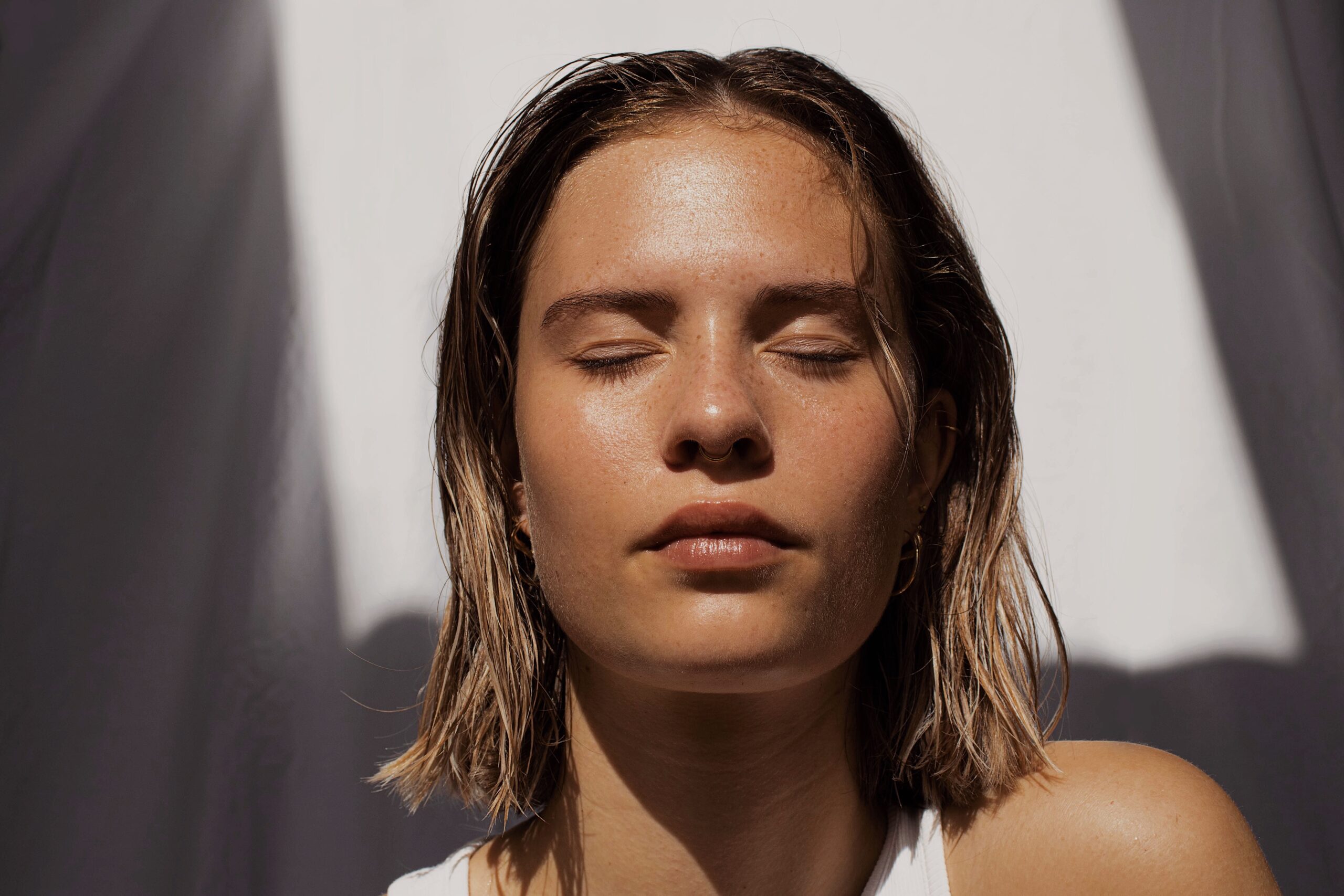 Are you looking for a non-invasive beauty treatment where you can just lie down and relax? No pain, no downtime, no post-treatment flakiness or redness? We're going to let you in on a little beauty secret of ours… LED light therapy. A long time ago, it was better known as light therapy and a scientist named Niels Finsen learned to cultivate ultraviolet light to treat a form of tuberculosis, killing the bacteria on the surface. This, of course, came about in the 1900s and since then technology has progressed and has provided us with a lot of additional benefits that are unrelated to curing illness. But with that in mind, how does LED light therapy help you? And why do you need it? 
Our McAllen skin care staff is always on the cutting edge of the latest technologies! We love to learn, learn, learn – it's what keeps us at the top of our game. And of course, we want to keep our clients looking radiant and beautiful! Nothing makes us happier than getting you to your skin goals. So if you're looking for a skin treatment that can help with everything from acne to wrinkles, you may want to consider LED light therapy. It's non-invasive and doesn't require any downtime. You can just sit back and relax while the lights do their work. Plus, there are no side effects like there are with some other skin treatments. Better yet, we can treat with LED light therapy in conjunction with other facials; dermaplaning being our pick of the month. Dermaplaning LED light therapy will change your life! Let's take a closer look at why.
How LED Light Therapy Can Improve Your Skin and Bring Back Your Radiant Glow Once More
LED light therapy transforms the visible energy from light into something cellular, which aids in transdermal skin rejuvenation. This basically means that different wavelengths of light are being used to penetrate the skin. At Beautique Medical Spa we don't use just any ordinary LED technology. We use the Lightwave; patented and FDA-approved. 
The most common wavelengths we use are Red light therapy and Blue light therapy. They are both safe and absolutely painless, making it a popular choice for those looking for an alternative or complementary treatment for their skin health.
How Red Light Therapy Works to Promote Collagen
Like a cascade, red light therapy promotes the production of ATP in cells. Red light is the key to cellular division and younger skin! It promotes collagen and elastin production, resulting in 
smoother, more youthful skin with decreased wrinkles. Additional advantages include the improvement of sun-damaged skin, vascular lesions, hyperpigmentation, enlarged pores, and anti-inflammatory benefits. 
Fun fact! Kim Kardashian is a HUGE fan of this light therapy. If you've been keeping up with the Kardashians, then you know Kim suffers from a skin disease known as psoriasis. As you may know, your skin cell turnover takes a few weeks but with psoriasis this process causes your skin cells to multiply 10 times faster than normal. A rash develops and skin can get itchy, red, and swell up to the point where it forms a scaly patch. Thanks to light therapy, she found some relief. If you find yourself affected by this condition, you can find relief as well!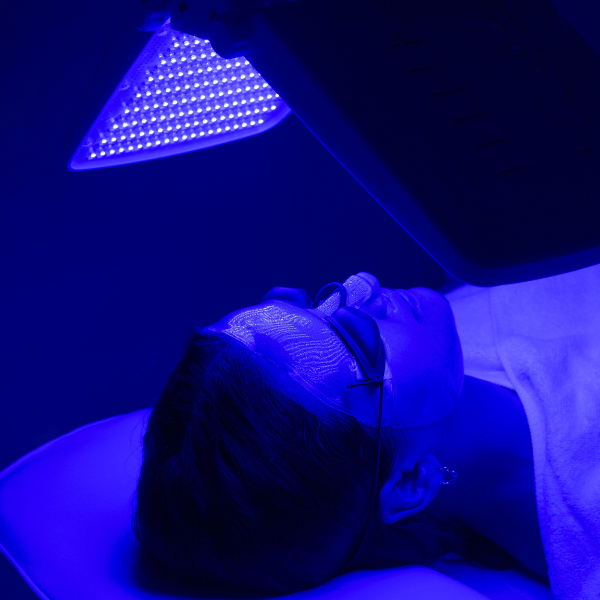 How Blue Light Therapy Keeps Skin Clear
Not all blue light devices are created equal. And leave it to us to bring you the best and most effective of them all. The FDA has only cleared a handful of devices for the treatment of acne, the Lightwave being one of them. It's also utilized in reducing inflammation, rosacea, keratosis pilaris, eczema, and oil and congestion on the skin. Second, blue light therapy is even more effective when used in conjunction with facial treatments, such as red light therapy or a dermaplaning facial.
Add Dermaplaning to LED Light Treatment for Extra Skin Boost
First, If you're looking to get the most out of your LED light therapy appointment, there are a few things you can do to prep your skin and enhance results. First, consider combining your session with dermaplaning. This will help remove any dead skin cells that could potentially block the light from penetrating the skin. 
Dermaplaning facials are a specialty at Beautique Medical Spa for many reasons. Our clients absolutely love them! They are a fast treatment with no downtime that leaves your skin looking and feeling amazing. Plus, your makeup will go on smoother than ever before because all of that peach fuzz will be gone.
As we mentioned before, dermaplaning can be a great option in prepping your skin because it involves using a sharp blade to scrape off the top layer of dead skin cells, which can help to brighten the complexion and make it easier for skincare products or light therapies to penetrate the skin.
 If you're considering dermaplaning, it's important to choose an experienced and licensed esthetician, dermatologist, or physician, who uses sterile instruments. At-home kits are also available, but there is a greater risk of infection if they are not used correctly. Read our latest blog all about saying goodbye to dull skin with dermaplaning. 
Second, make sure to cleanse your face thoroughly before your appointment. And lastly, be sure to drink plenty of water leading up to and following your appointment to help promote healthy skin cell turnover.
Commonly Asked Questions on Red and Blue Light Therapy
1. What can I expect during a LED Light Therapy appointment?
During your first LED light therapy consultation, one of our Lightwave trained professionals will take pictures before your first treatment, ask questions and learn more about your skin concerns, and analyze your skin to formulate a comprehensive view of your skin priorities. We like to do this with our VISIA Complexion Analysis; a sophisticated system that uses TruSkin Age™ technology to evaluate your overall skin condition and "estimated skin age." Your technician will then pick the proper Lightwave protocol(s) to address your areas of concern.
2. Is LED Light Therapy Painful?
Absolutely not. As we said, no pain, no downtime. That is the beauty of light therapy. 
3. How many treatments do I need?
Our skin care experts will determine that at the time of your consultation. However, light therapy works best as a series of treatments. Although occasional sessions may be needed by some patients with acne or melasma, some other patients may want a more regular or regimented treatment program.
4. How is LED Light Therapy different from other laser treatments?
Although laser treatments can treat the same skin conditions they are invasive, expensive, and lots of downtime is involved. Plus, be prepared to feel some pain after your procedure. LED is a much safer, more affordable, and less risky alternative to laser treatment. 
---
Get Dermaplaning and LED Light Therapy in McAllen, Texas
To get the best results possible in skin exfoliation and rejuvenation, we recommend combining Dermaplaning LED Light Therapy at Beautique Medical Spa. This combination works wonders at helping you get clear skin, get rid of peach fuzz, diminish wrinkles, and enhance your skin tone. Our highly trained skin experts are willing to help you improve your skincare routine in the Rio Grande Valley area. Our team has more than two decades' worth of experience beautifying the skin in the McAllen area. Contact us today to set up a skin analysis consultation and find out how to take your skin to the next level with LED light therapy and dermaplaning. Call or text (956) 664-1234 or book online
here
.