6 Easy Ways to Correct & Prevent Rosacea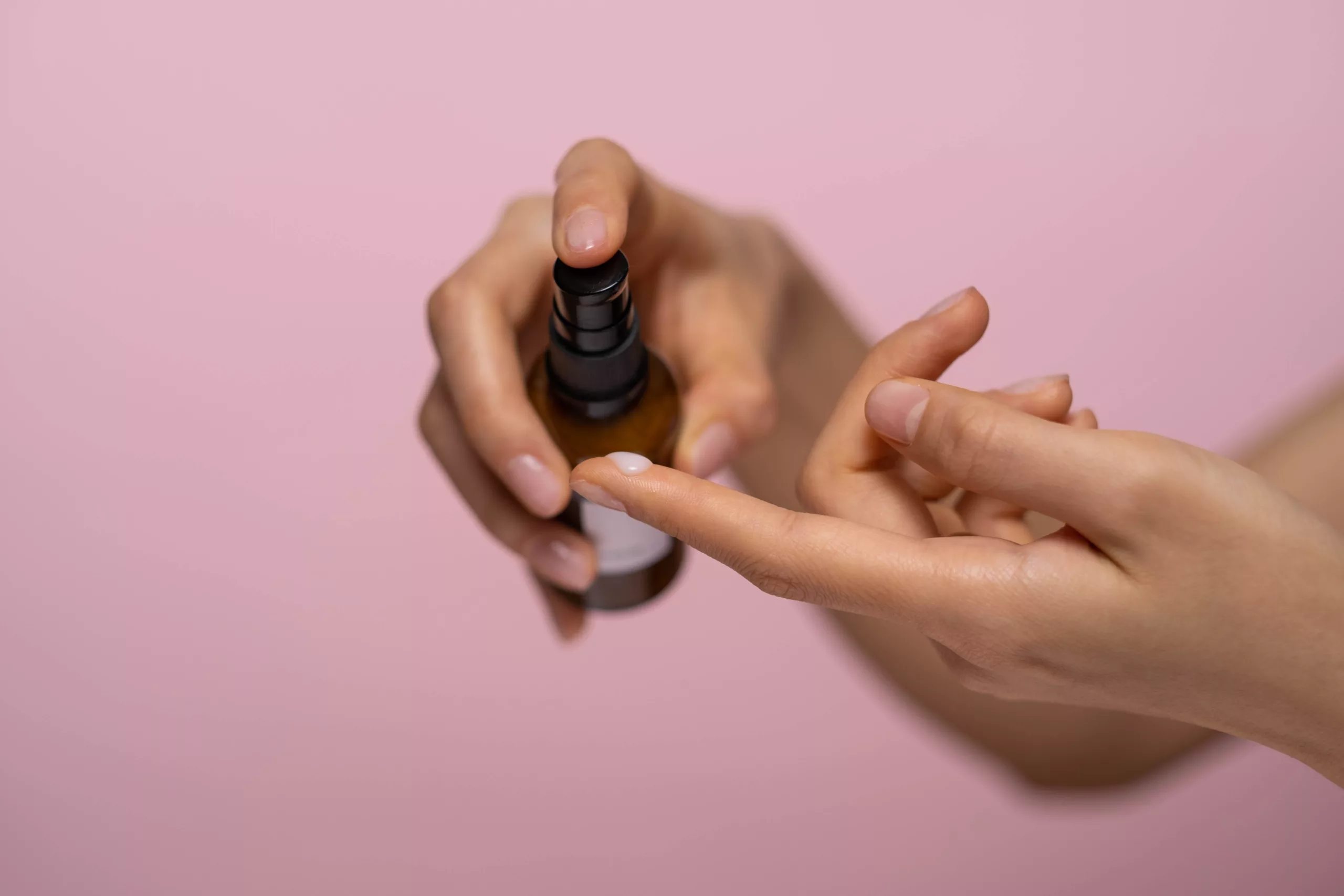 McAllen residents: are you looking for advice on how to prevent rosacea? Look no further! In this BeautiBlog, you'll find the top tips to help keep your skin in tip-top shape and prevent any flare-ups. We'll be discussing some of our favorite products when it comes to skincare, as well as lifestyle choices that can help make a big difference.
If you're not familiar with exactly what rosacea is or not sure if you have it, please refer to our previous blog: What Exactly is Rosacea and How to Manage it. It's a quick guide that can tell you how to identify it and what type of rosacea you may have. If you're more of an in-person kind of gal (or gent) then please reserve a Get to Know You Consultation with one of our skin experts. We'll be glad to assess you in person and help you get started on your skincare journey. 
Before we get started on some of our must-have skin products it is important to understand why we choose these specific products for rosacea-prone skin. If you have rosacea, chances are your skin is also very sensitive. This means that your skin is prone to reacting to products that contain dyes, preservatives, and perfumes. This is why we look for the best products known to use natural ingredients that will support and enhance the health and appearance of your skin! Let's get started.
Beautique's Top Product and Treatment to Tackle Unwanted Redness & Irritation
 1. Rhonda Allison's Redness Relief Starter 
This is a 4-step system kit that includes a gentle cucumber cleanse, a cucumber hydration spritz, a cucumber hydrating serum, and corrective rejuvenating rescue complex. These four products together are our favorite pick to reduce and relieve redness and inflammation of the skin. They will repair and strengthen your skin cells to prevent further damage as well. Having rosacea also means your skin can experience dryness. With our redness relief starter, each product provides additional moisture and hydration to the skin to prevent dryness and irritation. 
Additionally, you will get protection from environmental damage with Vitamin E and antioxidants provided. If you are experiencing rosacea, internal triggers are not the only things you need to watch out for. Pollution and sun exposure are also triggers for these symptoms. This starter kit will provide added environmental protection as well as keep your skin bacteria-free while stimulating cell renewal for a more youthful and healthier appearance.
                              In this kit you will get:                               
Cucumber Mandelic Cleanse
Cucumber Spritz
Mandelic Rescue Complex
Vital 7 Infusion
 2. Rhonda Allison's Soothing Relief Starter
Another effective 4-step system kit from Rhonda Allison! This is the Soothing Relief Starter that includes a rose milk cleanser, an antioxidant toner, a relief and rescue serum, and a redness relief cream. This Rose Milk Cleanse is extremely gentle on the skin making a great all-purpose wash for everyday use. The goat milk found in this cleanser contains a pH that is close to your skin's natural pH, which will help absorb its hydrating properties much more effectively. We also like to recommend this cleanser when your skin is extra sensitive after undergoing any chemical peels or skin resurfacing procedures. 
The rest of this soothing relief starter provides antibacterial and protection from environmental damage, UV damage, all while reducing inflammation. The natural oils in these products are known to calm irritations, redness, and sensitivities. Your skin will thank you! This can provide the deep support and protection your skin needs to avoid those flare-ups. 
In this kit you will get:
Rose Milk Cleanse 
Mandelic Defense Tonic 
Relieve & Restore Serum 
Redness Relief Cream
 3. SkinMedica Dermal Repair Cream
We know that rosacea causes lots of redness and inflammation on your face, but it also leads to extremely dry flaky skin. This is why it is important to invest in some serious skincare. Luckily, SkinMedica Dermal Repair Cream is here to save the day (and your skin).
This Dermal Repair Cream prevents moisture loss and improves skin smoothness to restore your skin's natural beauty. Within the dermal repair cream you'll find ingredients such as hyaluronic acid which is proven to help wounds heal faster and is very good at retaining water. Keeping your skin extra hydrated and replenished.
 4. Sente Dermal Repair Ultra-Nourish 
This dermal repair product will nourish dry, sensitive skin while reducing visible redness. What makes this product unique? You'll find Heparan Sulfate Analog (HSA), a repairing molecule that helps reduce redness, delivers deep hydration, and supports the skin's natural ability to repair itself.
"This is magic cream. I have been using it for 2 weeks now and can see a difference already in my redness. I have super fair skin that is sensitive. This cream does not irritate my skin whatsoever. I also have rosacea and this magic cream soothes and is incredibly hydrating. I highly recommend this product!" – Dawn A.
In just about two weeks, you'll see an improvement in your skin's redness – and that's not all. This miracle cream also promises added benefits of an improvement of your fine lines and wrinkles. Plus, with its easy-to-use application process and fast-acting formula, dermal repair cream is perfect for those who don't have the time or patience for lengthy beauty routines.
It's no secret that when it comes to skincare, SPF is the Beyoncé of the beauty world. And just like Queen B, it's always necessary – no matter what type of skin you have. But there's one group of people who really need to pay attention: those with rosacea.
Why? Because sun damage is a major trigger for rosacea flare-ups. Even if you think your skin is tough enough to handle the sun without protection, think again. Rosacea-prone skin tends to be more sensitive and easily irritated by environmental factors such as UV rays. So make sure you're slathering on that SPF (and maybe even some shade) before stepping out into the great outdoors.
But not all SPFs are created equal, especially for those with rosacea. Here are some of our favorite SPF's you must-have! 
 5. SkinMedica Essential Defense Mineral Shield Broad Spectrum, SPF 32
Say hello to SkinMedica's Essential Defense Mineral Shield SPF 32! Not only is this sunscreen paraben free, hypoallergenic, oil-free, and fragrance free, but it also protects against those pesky infrared rays. And the best part? It will not clog pores. 
No matter what products you are using to treat your rosacea, it is always important to have good sunscreen on-hand. Still not sure if this one might be for you? Araceli, one of our skincare experts, is here to tell you about the benefits of this sunscreen.
 6. Intense Pulsed Light (IPL)
Intense Pulsed Light (IPL) is a non-invasive, safe and effective way to reduce redness and inflammation caused by rosacea. This treatment works by using light energy to target blood vessels in the skin, breaking them down and reducing their appearance. While it can treat your rosacea symptoms it can also address other skin concerns. 
IPL Treatments Can Treat:
Freckles, Age Spots, Spider Veins, Uneven Skin Tone, Large Pores, and Wrinkles. 
After just one treatment you should expect to see smoother skin. It only takes about 30 minutes – you can basically undergo your treatment at your lunch time! It's that fast and easy. We do recommend 1-2 treatments a year, once you have obtained your desired results. 
No downtime, No Pain, No Invasive Procedures
To learn more about our IPL treatments visit our website or reach out to one of our skin care experts to learn more on how you can get started. 
It's Your Turn – Take the Next Step in Your Skin Journey 
Request a Rosacea Consultation with Us
Taking preventative measures to protect your skin from rosacea is key. Our skin care experts at Beautique Medical Spa have carefully handpicked the best skin care products that can help reduce the appearance of rosacea and prevent further damage. Our skin experts are committed to helping you find the right solutions for your individual needs. We understand how frustrating it can be when trying to find the perfect solution for your skin concerns. So don't hesitate and give us a call today!
By implementing these products to your routine and with regular use, you will start seeing results in no time! So make sure to give these products a try today, and start seeing the benefits of healthy, beautiful skin. Schedule a Get to Know You Consultation with our team to learn more on what you can do to achieve that fabulously flawless skin appearance. Give us a call or send a text to (956) 664-1234. 
Our team is so excited to hear what you think about the results – let us know how it goes!
"*" indicates required fields